(PPE | EPI)
​Large Volume Ordering


​

Commandes en volume



Large volume orders? No problem. Clients around the globe, including provincial, institutional, private, and corporate buyers have turned to PIXIMED for large volume ordering (MOQ).

Disposable Face Medical Masks

Disposable Isolation gowns
Face shields and goggles
Vinyl, Blend and nitrile gloves Medical and Non-Medical

Putting our of supply chain experience into action, our team at PIXIMED handle the entire process - including careful supplier selection, production/packaging monitoring, customs paperwork, and delivery. You'll receive regular updates on delivery status, door to door.

Contact Us By Filling out the Form Below for all inquiries.

Des clients du monde entier, y compris des acheteurs provinciaux, institutionnels, privés et corporatifs, se sont tournés vers PIXIMED pour les commandes de gros volumes (MOQ).


Masques médicaux

Blouses médicales

Visières médicales

Gants en vinyle et nitrile Médicaux et non médicaux En mettant en œuvre notre expérience de la chaîne d'approvisionnement, notre équipe de PIXIMED gère l'ensemble du processus - y compris la sélection minutieuse des fournisseurs, le suivi de la production / emballage, les formalités douanières et la livraison. Vous recevrez régulièrement des mises à jour sur l'état de la livraison, en porte à porte. Contactez-nous en remplissant le formulaire ci-dessous pour toutes demandes de renseignements.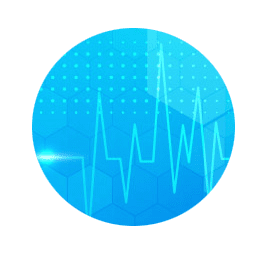 Message from| de PIXIMED
The PIXIMED team has worked hard since the start of this crisis to provide the personal protective equipment necessary to protect people on the font line against Covid-19. We have followed the directives of Public Health and we are swift to offer the right equipment to workers in
ALL industries in order to be better protected against this invisible enemy.

We are in this together!
PIXIMED a travaillé sans relâche depuis le début de cette crise pour fournir les équipements de protection individuelle nécessaires pour
protéger les personnes en ligne de police contre Covid-19. Nous avons suivi les directives de la santé publique et nous sommes prompts à offrir les meilleurs équipement aux travailleurs de TOUTES les industries afin d'être mieux protégé contre cette épidémie.
Nous sommes tous ensemble !


PIXIMED is a proud member of Hospital news Directory (healthcare, equipment and product services) Hospital News is Canada's leading health care magazine/website for over 30 years. Hospital News Directory is your #1 online resource for Healthcare Equipment, Products and Services. Your trusted network of top-rated suppliers, including updated news on new and improved products/services. |

PIXIMED est fier d'être membre du répertoire des actualités hospitalières (soins de santé, équipements et services) Hospital News est le principal magazine / site Web de soins de santé au Canada depuis plus de 30 ans. Hospital News Directory est votre première ressource en ligne pour les équipements, produits et services de santé. Votre réseau de confiance de fournisseurs de premier ordre, y compris des informations actualisées sur les produits / services nouveaux et améliorés.

PIXIMED is a proud member of Index Santé.
The Index Santé directory is essential for quickly finding health services in Quebec. It offers healthcare professionals essential visibility for the development of their digital presence. Do you work in the health sector in Quebec? |
PIXIMED est fier d'être membre d'Index Santé. Le répertoire Index Santé est essentiel pour trouver rapidement des services de santé au Québec. Il offre aux professionnels de santé une visibilité essentielle pour le développement de leur présence numérique. Travaillez-vous dans le secteur de la santé au Québec?